Thank you for visiting Keebos FAQ page! After you read through them and you are still not able to find the answer to your question please email us at hello(at)keebos.com or reach out to our chat on the website, and we will try to get back to you ASAP.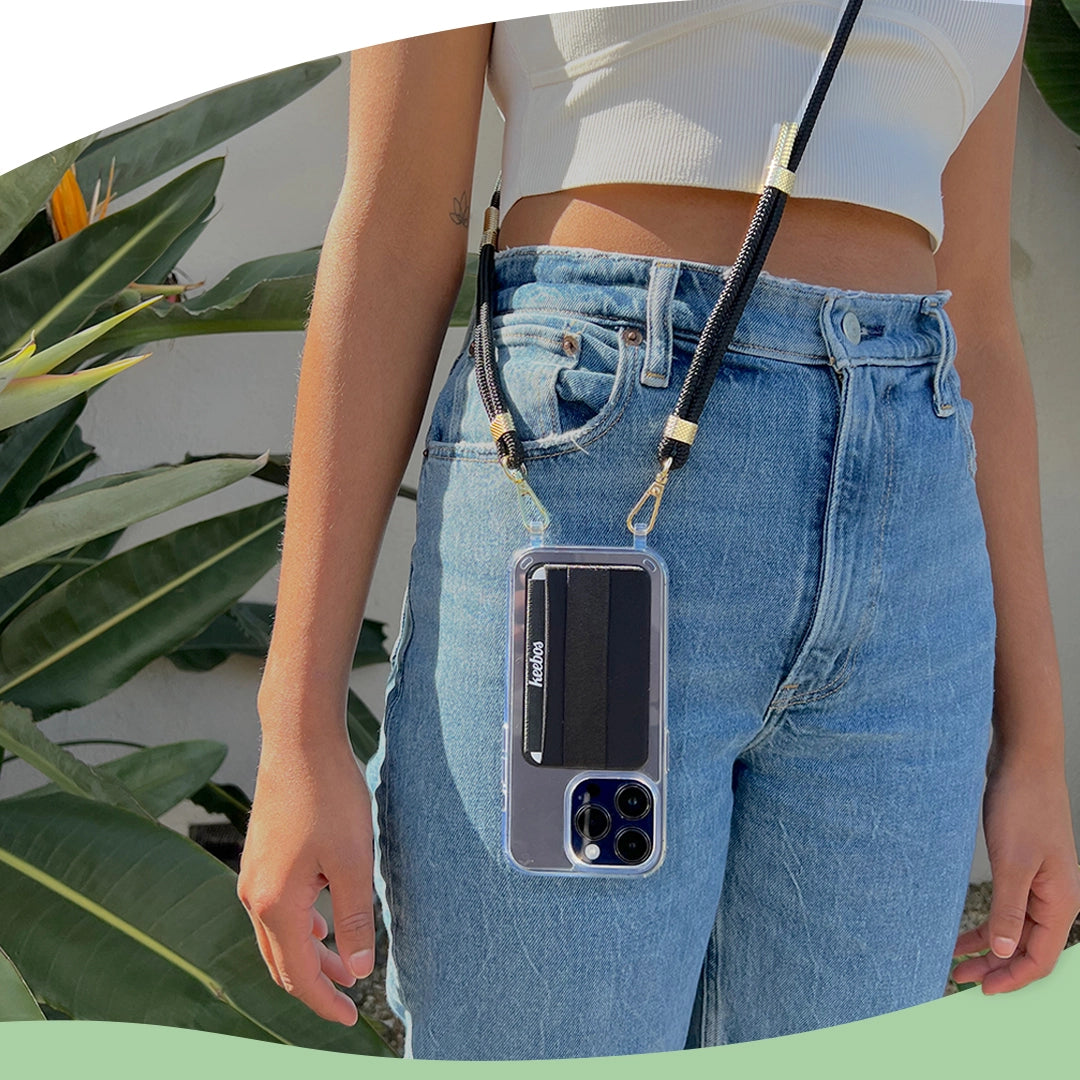 How much does shipping cost?
Shipping is free within in the US! To the rest of the world we set shipping at $9.90 to make our Keebos Crossbody Phone Wallet Cases available for everyone! 
Is the strap attached to the Keebos phone case?
Yes, the strap is securely attached to the case. For all of our Keebos Models except the Royal Chain Keebos, you can easily adjust the strap, sort of like a friendship bracelet. On our Royal Chain and Voyage Keebos the strap is detachable. 
How do Keebos work? 
Just place your phone into the slim phone case. Then pull the two ends of the strap to tighten the loop according to your preferred length. There's a slim and super convenient wallet on the back of the case for credit cards, IDs and cash.
To get a better understanding you can watch this short video. 
How does the Keebos cardholder pocket keep my cards safe?

The card holder on the back of your Keebos is a great way to bring just the essentials with you--your phone, an ID, and a credit card. We designed the cardholder with a sealable side flap. First, insert your card in the main card pocket. Then you fold the cover flap over the cards to ensure your card is completely enclosed in the cardholder.  The cardholder also has an elastic finger strap to help you hold your phone. This is especially useful for bigger smartphones, which are tricky to hold in one hard when taking photos or typing.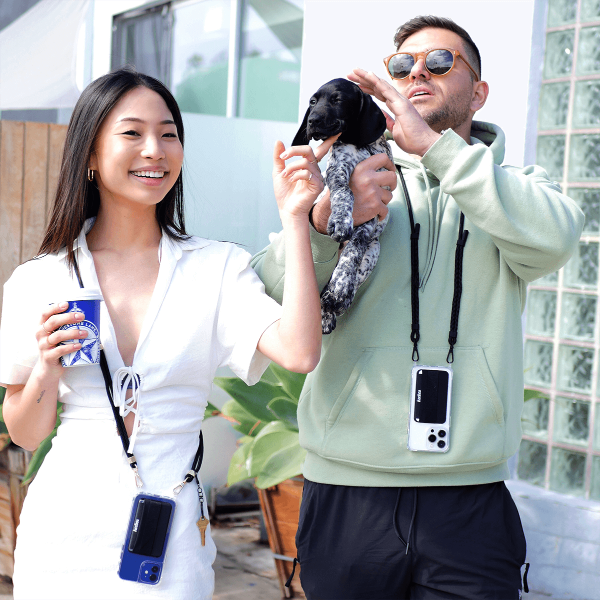 What Is A Phone Necklace/ Crossbody Phone Case?
It's a trendy phone case that allows you to carry your phone over your shoulder, crossbody, or around your neck as a necklace. The phone necklace is connected to a comfortable and adjustable strap. Phone necklaces are extremely convenient when you don't have pockets or don't want to bring a purse.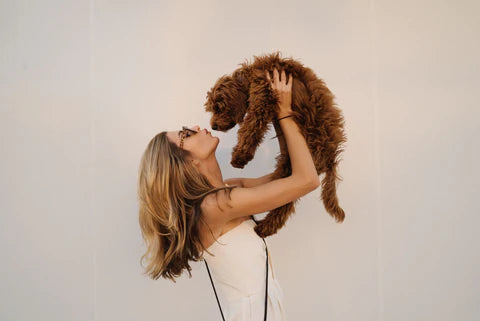 How can I return my Keebos?
We want to make sure you're 100% satisfied with your Keebos and have the best experience with us. That's why we offer a 30-day exchange policy to help you find the right color to match your style. Alternatively, if you'd like to return your phone necklace for a full refund, just email us within 30 days of purchase at hello(at)keebos.com and our support team will take care of you.
Are your crossbody cases for women or men?

Keebos phone necklace cases make a great accessory for everyone ! We offer Keebos in several different colors and styles to ensure you'll find the right fit. Whether you're taking your puppy for a walk or going to a festival, Keebos are functional and fashionable for everyone. You can wear it as a crossbody phone case or as a phone necklace.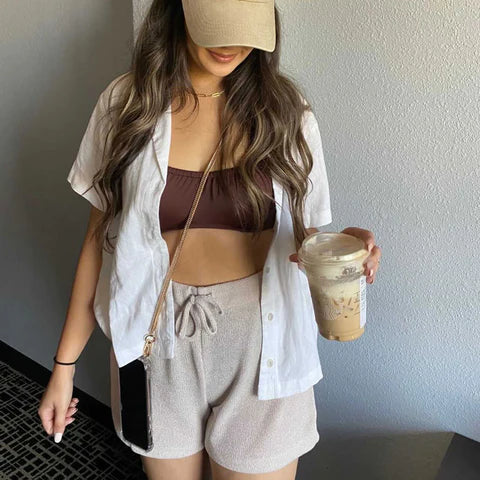 I'm giving a Keebos as a gift. Can I include a personal message?
Yes, definitely! You can either mention it in the special instruction field when you check out or send us an email to hello(at)keebos.com with your special requests and the personal message you would like to include. Our support team is more than happy to personalize your gift. We also sell gift cards in case you're not sure what phone case they have/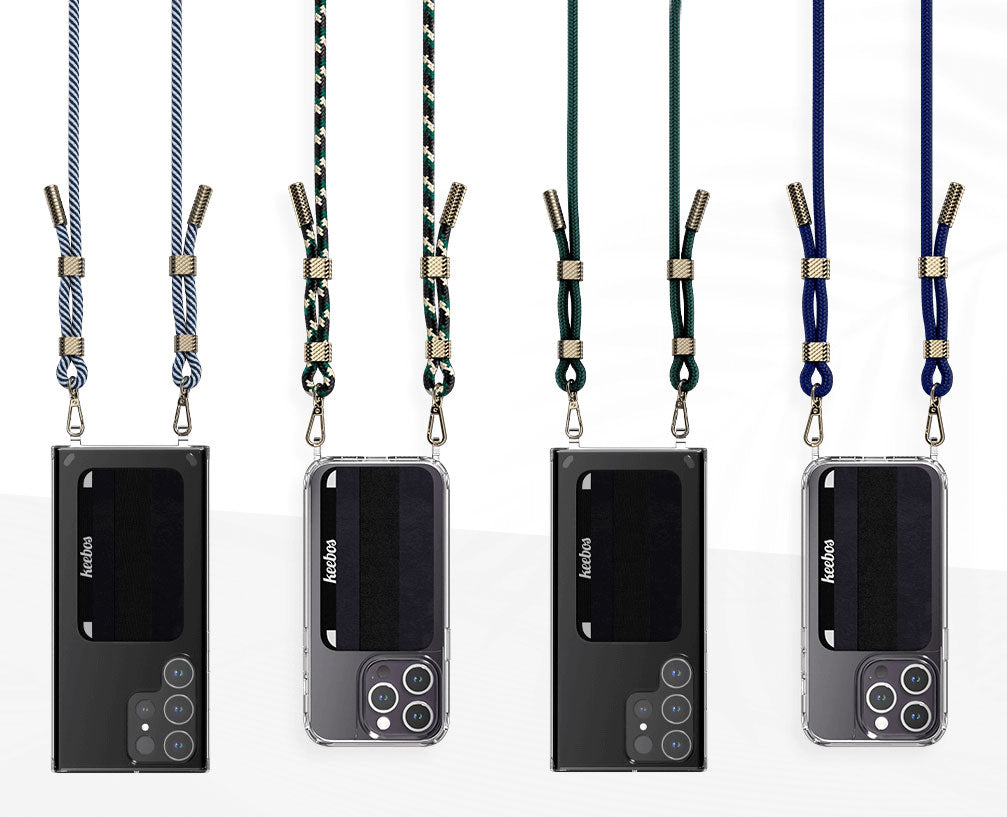 For what Phones are Keebos available?
We make crossbody phone cases for all iPhones and Samsung phones. We can also make you a custom case. Just send us an email and we'll let you know how to get a custom Keebos for no extra charge. 
I want to partner with Keebos, who do I contact? 
How does your One-for-One Program work?
We have partnered up with the NGO One Tree Planted, which allows us to have a tree planted for each Keebos purchased. To find out more about his initiative check out OUR PROMISE page 🌲
OUR PROMISE
Where is Keebos located?
Keebos is located in Venice Beach, California and all Keebos names names are all inspired by streets here in Venice: Abbot Kinney, Venice, Sunset, Flower, Midnight, Royal, Voyage, Rose and Beach! 
Any other questions?
Please feel free to reach out any time at hello@keebos.com and we'll get back to you within a day.