Our Promise 🌲
For each Keebos phone case purchased,one tree is planted through our partner organization One Tree Planted. We strongly believe that individuals and businesses can do their part to help protect and preserve the environment. With our One-for-One program we aim to do our part to protect our planet.With your support for reforestation, we can accomplish 6 significant environmental impacts: 
1. Air 🌱

Trees take in harmful pollutants and release clean oxygen for us to breath.

2. Water 💧

Trees filter water, prevent floods, and maintain Earth's water cycles.

3. Biodiversity 🐞

Forests provide habitat to many animals, birds, insects, fungi, moss, and plants.

4. Social Impact 💚

Trees provide jobs and food security to many communities.

5. Health ❤️

Trees and nature reduce stress, aid in recovery, and promote overall wellness

6. Climate 🌍

Trees absorb carbon dioxide & other pollutants, helping to clean air and regulate climate.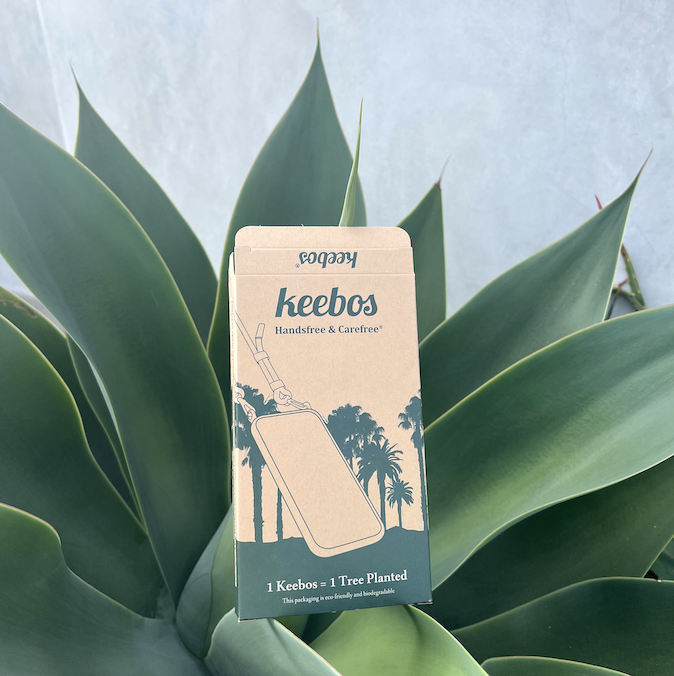 Our Eco-Friendly and Biodegradable Packaging
Next to planting trees for each Keebos purchased, it was important to us to make sure our crossbody phone case packaging does not lead to more waste. We use eco-friendly and biodegradable craft paper and stayed away from using any fancy colors or plastic for our packaging. Get your sustainable phone case today.